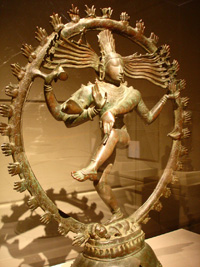 Since 1987, Eastern Sun Yoga Studio has provided instruction in classical yoga, adhering to the teachings of B.K.S. Iyengar. The approach is vigorous and precise and focuses on the balance between strength and flexibility. Practice develops body awareness, balance and concentration, while improving physical and mental well-being.
Upcoming Classes & Workshops
January 2 – February 25
8 Weeks, $100
Five Sundays 9 am – 4:30 pm on the following dates:
October 6, December 4, January 8, April 2, May 14.
Practice and training for new and experienced teachers for refinement of teaching skills, understanding of poses and personal growth through asana, pranayama, and the yoga sutras. Classes include personal assignments and class discussions.
Contact Lou for more information
A new Apprenticeship Program for students and teachers interested in teaching Iyengar Yoga will begin in Sept.  Please send inquiries to louhoyt@gmail.com
This one year training includes:
mentoring of a small group of Iyengar students through class attendance
observation and assistance in classes
practice of verbal and hands on adjustments
reading and writing, assignments
apprenticeship meetings with Lou
attendance of Sunday teacher training classes
Contact Lou for more information.