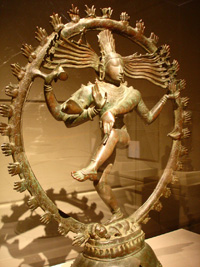 Since 1987, Eastern Sun Yoga Studio has provided instruction in classical yoga, adhering to the teachings of B.K.S. Iyengar. The approach is vigorous and precise and focuses on the balance between strength and flexibility. Practice develops body awareness, balance and concentration, while improving physical and mental well-being.
Upcoming Classes & Workshops
Sept 18-Nov 11, 8 Weeks, $100
Nov 13-Dec 16, 5 Weeks, $62
5-Month Sessions: September 2017-January 2018 & February-June 2018
Eastern Sun's apprenticeship program is a mentoring relationship between the student and teacher. Prior to beginning the apprenticeship, the student will have attended weekly class with Lou at Eastern Sun or with another certified Iyengar yoga teacher who has observed the student in class and is familiar with the student's poses and practice for a minimum of one year.
During the 5-month program, the apprentice will observe one class weekly and meet with Lou following the class discuss the sequence from the class, how the poses were taught, and other questions. The apprenticeship begins with observation for the first 5 months. In subsequent sessions, the apprentice will advance toward assisting in class as the student develops basic teaching skills.
There will be reading and writing assignments. The apprenticeship program is individualized to what the student needs to foster development of personal practice, understanding of the basic principles of the poses, observation skills, and clarity of instruction.
$250/5-month session
If you are interested, please contact Lou or talk to your Iyengar teacher to discuss if you are ready to take the next step towards becoming a certified Iyengar teacher.
Teacher Trainings will meet 4 weekends in 2017-2018:
November 4 & 5, January 6 & 7, March 17 & 18, and June 16 & 17.
Saturday:
10:00-11:30 Level 2 Asana Class
1:00-3:30 Philosophy & Pranayama
Sunday:
9:30-4:30 Teacher Training, including 2-Hour Asana Class
Practice and training for new and experienced teachers for development of understanding of the poses and refinement of teaching skills. Teacher training includes asana classes, small and large group asana study and teaching practice, anatomy & physiology, pranayama practice, and group discussions related to yoga philosophy. There will be personal homework assignments prior to each session, including asana study and practice and philosophy reading and writing assignments.
One year of study with a certified Iyengar teacher is recommended prior to attending the teacher training classes.
$800 for all 4 weekend sessions.
Contact Lou for more information.